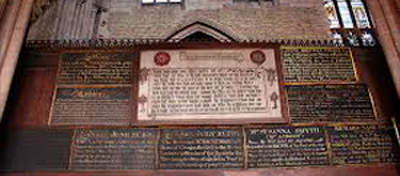 Ten Commandments Written Out
You can sell Ten Commandments yard signs on your website, in your Christian bookstore, or for a fund raiser. Buy signs or shirts from us at wholesale prices, and sell them at retail prices. Below are some suggested retail prices:


You can not only help further God's kingdom, but also make a little financial profit as well. Contact us today to order your signs or shirts. Tee T-Shirts If you decide to sell campaign signs or shirts in your Christian bookstore, we will list you on our website. (Buy Signs/Shirts Locally) Ask us about special prices for Christian bookstores and fund raisers.
Campaign Signs





Ten Commandments Heritage Advertising
Heritage Advertising, Inc.
4100 Bob Wallace Avenue SW
Huntsville, AL 35805
706-374-0710
Email:

Kids Ten Commandments - Written Out
1. Have no other gods.
2. Have no idols.
3. Honor God's name.
4. Honor the Sabbath day.
5. Honor your parents.
6. Do not murder.
7. Do not commit adultery.
8. Do not steal.
9. Do not perjure yourself.
10. Do not covet.
Deuteronomy 5:10
And shewing mercy unto thousands of them that love me and keep my commandments.

Deuteronomy 5:29
O that there were such an heart in them, that they would fear me, and keep all my commandments always, that it might be well with them, and with their children for ever! fear of the LORD is the beginning of wisdom: a good understanding have all they that do his commandments: his praise endureth for ever.
God Promises he will not break his Covenant of Commandments
Psalm 89:31-34
31 If they break my statutes, and keep not my commandments;
32 Then will I visit their transgression with the rod, and their iniquity with stripes.
33 Nevertheless my lovingkindness will I not utterly take from him, nor suffer my faithfulness to fail.
34 My covenant will I not break, nor alter the thing that is gone out of my lips.