Judge Roy Moore The Ten Commandments Judge
Roy Moore, the former Alabama Supreme Court chief justice who lost his job after erecting a monument of the Ten Commandments outside the state's courthouse, plans to announce in October that he is running to the the Chief Justice of the Alabama Supreme Court.
The aide, Zachery Michael, said Moore's platform will be focused on repealing the health care overhaul law, replacing the progressive income tax with a flat tax and bringing "commonsense solutions" on immigration and border control.

There's not much to analyze here. Moore would join a crop of contenders already stacked with social conservatives: Right now, it looks like we'll probably have Rick Santorum and Herman Cain, along with Michele Bachmann and Newt Gingrich. There's a remote possibility Mike Huckabee and Sarah Palin might run as well.

Moore is getting in because "we're just seeing the same type of politicians run for office," and that Moore "should not be thought of simply as a culture warrior."

But how is he going to set himself apart from this field? Repealing health care reform?

Moore has "been a strong advocate for limited government." But so has the rest of the GOP field. About the best he can do is tout his battle over the Ten Commandments monument, an effort the other candidates will likely praise.

Roy Moore, the Alabama Supreme Court chief justice who lost his seat on the bench from a dispute over the 10 Commandments, is ready to run for Supreme Court.

He'll allegedly launch an exploratory committee and compete hard in Iowa.

Judge Moore's entry in Iowa will only intensify the feverish competition among GOP hopefuls for the state's large bloc of evangelical voters.

.... Conservatives here insist that a Moore run could gain some traction among Iowans looking for a bedrock social conservative.

"I think that conservatives have been starved long enough," said Brian Rosener, GOP chairman of Woodbury County, which includes Sioux City in the state's northwest corner.Someone like Judge Moore could come along and prove a shocker.

Former Alabama Supreme Court Chief Justice Roy Moore, known as the "Ten Commandments judge," says he's considering seeking the Republican presidential nomination.
Huckabee's '08 Iowa Co-Chair Backing Judge Roy Moore
It is impressive when you consider the company he's keeping on his tour of the first-in-the-nation-caucuses state: former state legislator Danny Carroll. Carroll was co-chairman (with three-time gubernatorial candidate Bob Vander Plaats) of Mike Huckabee's successful 2008 Caucus campaign, and more recently, signed on as a lobbyist for Vander Plaats' new Christian Right umbrella group, The Family Leader. He's a reasonably big deal in Iowa GOP circles, and by no means someone who howls at the moon.
Judge Roy Moore injured in accident June 2011
While breaking our stud horse this weekend (June 25 2011) Judge Moore was thrown and hit on his back. After visiting the doctor, he has broken and/or cracked ribs. He has had difficulty breathing and in much pain. We are very thankful it was not worse. Keep him in your prayers please.
Thank you,
Kayla Moore
Herman Cain For President, Federal Reserve
Herman Cain, candidate for president in 2012, is known for his defense of the Federal Reserve System. Herman Cain, besides being an well established businessman, is also a former president of the Federal Reserve Bank of Kansas City. In fact, on his radio show earlier this year, Mr. Cain advocated there was no need to audit the Federal Reserve, despite the overwhelming evidence of the central bank's misuse of their charter.
While his knowledge of the Federal Reserve is obviously profound, he is strangely silent of the issues of the Federal Reserve, as he says little about it, and has said that we do not need an audit of the Federal Reserve. He is not Not constitutional conservative on the Federal Reserve Audit The Herman Cain
Even the Classic Liberal in an article, The Mysterious Herman Cain, registers concerns. We also know that Herman Cain . . . backed the Wall Street bailout in 2008 (which he called the, recovery plan), advocated nationalizing the banks, slammed opponents of these programs (the majority of Americans) as, free market purists, and agitated against an audit of the Federal Reserve. We Mocked Soviet Central Planning; Why Not Mock Americas Central Planning? Does anyone remember when people in this country used to mock Soviet central planning? Well, central economic planning is what we have with the Federal Reserve.
No reason to audit the Fed Reserve Herman Cain
Read his views on the Federal Reserve and issues in more detail at Herman Cain
10 Commandments
Many Products, Gifts - Christian Car Tags, Magnets, T-Shirts & More!
Products Page
The 10 Commandments

Refrigerator or Christian Car Magnets from .39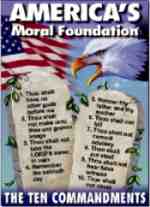 Christian Car Magnets
God's Ten Commandments Bible
Bible Study Click Above
Commandments Stone Tablets. Moses wrote them on two tablets of stone From $49.95
Ten Commandments Stone Tablets
Commandments
10 C. Window Decals - Popular Item Commandments

New! Witness Coin
Special Price -- $1 For Children




The Commandments
Decalogue
Stone Monuments. The Bible requests that we display them. Our forefathers have displayed 4,000 on them in public across the United States.

Stone Tablets
These are made from granite

Christian Bumper Stickers
Tennessee Resolution
Approved by 85 Counties. Ask your local authorities to be next. Tennessee Resolution posting the wording of the Stone Tablets Use Sample Government Resolution.

Stone is associated with the Kingdom of God.
Vacation Bible Schools T-shirt
Jesus is My Lord
Can you say that Jesus is my Lord?
Fund Raiser for your church or school.

Christian Yard Signs, Tshirts and other many other cheap gift products

Christian Yard Signs
Click above for More information

Hebrew Calendar
Sources for your florist supplies and headstone saddles:

Florist Supplies cheap

Florist Headstone Saddle

Will of God
There seems to be a mystery about God's will for your life. The word of God provides some simple and profound answers for your daily and long term will of God.
Will of God
A mega-site of the Bible www.amazingbible.org, Christian and religious information and studies; If it's in the Bible, it should be on this site. Bible Study Information.